If you have invested in the stock market or worked at a public company from 1998 through 2012 you have experienced two large bubbles and the aftermath of their bursts. Bubbles can have long lasting and spectacular effects on businesses and individuals. Learning about these and other bubbles may help your firm better prepare for the next burst, which may include the ending of US quantitative easing and its impact on emerging market capital flows.
If you have suffered the consequences of financial bubbles at your job or personal life we would like to help you get prepared and invite you to learn how to prevent the negative consequences of future bubbles. Come and join us:
Date: August 28, 2013
Time: 1:00pm (Madrid time), 7pm (Singapore time)
Registration: IE event page
During this virtual Masterclass Prof Dr Kevin Spellman will highlight the following topics:
• List the steps to bubbles
• Describe the relationship of financial markets and bubbles
• Learn how government policies impact bubbles
• Analyze past and present bubbles
ABOUT THE SPEAKER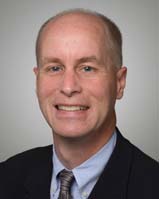 Since 1993, Dr. Kevin Spellman performed investment research and managed pension fund (State Teachers Retirement System of Ohio) and mutual fund (CUNA Mutual) assets using a variety of investment approaches. He is a consultant in asset pricing, behavioral finance, and quantitative investments, and worked for firms such as Accenture and ISI Group (top firm for macro/strategy). Since 2000, he has taught investments and various areas of finance and forensic accounting at universities in the US and Europe.
He is a director of a very rigorous Investment Management Certificate Program at the University of Wisconsin-Milwaukee, and is a professor and director of the Investment Game at IE Business School. He has a PhD in behavioral finance from Durham University (UK)(2009), MS Finance from University of Wisconsin-Madison (1994), BS Finance from the University of Wisconsin-Lacrosse (1992), and is a CFA charterholder (1997).