Posts Tagged 'Careers#8217;
13
Feb
Written on February 13, 2013 by Dirk Hopfl in IE News
16
Jan
Written on January 16, 2013 by Dirk Hopfl in IE News
Are you considering accelerating your career in capital markets or investment banking, or switching from other professional fields to finance? Do you see yourself as the future CFO – Chief Financial Officer – of a company? Are you interested in working as an entrepreneur with a firm supported by private equity, perhaps leveraging opportunities provided by microfinance? However, you are still thinking if you should do an MBA or a specialized master in finance program…  So, watch Chris (New Zealand) when he talks about why he chose to study both the International MBA and the Master in Advanced Finance, and the benefits he believes students with Dual Degrees have when rejoining the workforce.
To learn more about exciting career opportunities for Dual Degree students, join the virtual session today with Ignacio de la Torre, Academic Director of the Master in Finance Programs, and Belén de Fontcuberta, Associate Director of Careers Management Center.
Virtual Session – Career Opportunities for Dual Degree students

Wednesday, January 16 at 5pm Madrid time (GMT +1)
2
Jan
Written on January 2, 2013 by Dirk Hopfl in IE News
22
Dec
Written on December 22, 2012 by Dirk Hopfl in IE News
Two IE Business School alumni and a student, currently working in Asia, share their thoughts on the subject.
-Gregorie Perez is a student of the IE Brown Executive MBA working in Philippines.
-Yvette Hu is an International MBA alumna working in China.
-Thomas Sypre, is an International Executive MBA (aka Global Executive MBA) alumnus working in Singapore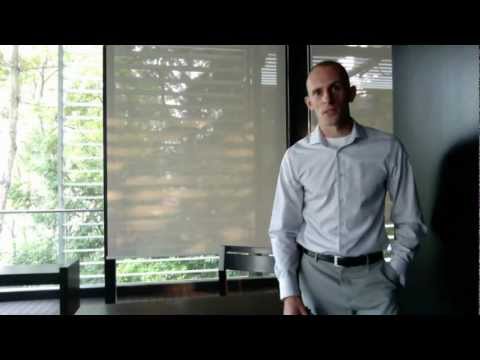 The ieTalks! is an exciting new events series open to all students across IE where people with common interests can come together in an interactive forum to share their experiences, and feed off of each other's points of view in an intimate setting outside the classroom.
8
Nov
Written on November 8, 2012 by Dirk Hopfl in IE News
Where should your professional development take you? Is it the right study / professional path you're currently on or should you re-focus?
Carlos Diez, Associate Director from the IE Career Management Centre, explains what the trends are in his field of expertise.
Enjoy and let us know if you're on the right path – or you need some reorientation…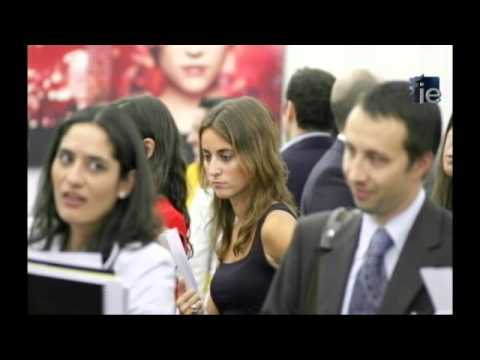 22
Jun
Written on June 22, 2012 by Dirk Hopfl in IE News
In a fast moving world we need to always be updated about the latest technologies and trends. Lately, more and more our digital identities are taking over our physical identities, that´s why at IE we chose ¨Brand Yourself¨ as the subject for our series of Tips&Tricks around South East Asia where we talked about how to reshape our digital identity and manage our various social channel to help us when searching for a job!
Here´s a quick sneak peak about the presentation.
12
Apr
Written on April 12, 2012 by Dirk Hopfl in IE News
With a continuously growing impact of social media in our personal and professional life's, there is no way back NOT to think about building and orchestrating your digital identity.
In the upcoming seminar series in South East Asia (dates below), we will highlight certain social media and the way you should use them in your job search. We will show you how IE supports its students and alumni in the digital identity building and how to manage it wisely for the next step of your professional development.
Feel free to register for the upcoming events:
Enjoy the sessions and good luck for your job search!
30
Mar
Written on March 30, 2012 by Dirk Hopfl in IE News
In response to the slow job market and heightened interested in strategic career planning, IE Business School sponsored a special lecture for AIESEC Korea (an international collegiate leadership group) and the Seoul business community titled "The Future of the Job Market: What HR Managers Want, What Job Hunters Need to Know" last Tuesday, March 20th 2012.
Held at the Center 1 Building in the City Center downtown Seoul, the event featured guest lecturer William Davila, director of Asia Pacific Region from IE Business School who spoke about the rapid changing trends in talent recruitment and retainment, the competition for global talent, and peculiarities of the Millennial generation of skilled labor.
On the expert panel were top executives from Merck Group (Global HR Division), Hyundai Motors (Head of Global HR), SK Telecom (Corporate Investment), Samsung Electronics (Head of Global Talent Recruitment), and PaulnMark Consulting (University Career Consultant). The event drew out a large crowd ranging from seasoned executives, young business professionals, and university students from the neighboring college district.
Following the lecture and presentation, many remained afterwards for individual consultations and small group discussions. Due to huge needs expressed, another career related session is being planned for this summer.
15
Aug
Written on August 15, 2011 by Dirk Hopfl in IE News
We would like to take this opportunity to invite you to a Master Class titled "Achieving Success through Networking and Social Capital", taking place in Singapore:
Date: Wednesday, August 24, 2011
Time: 19:30 – 21:00
Venue: Gallery Hotel, 1 Nanson Road, Singapore 238  909 (near Robertson Quay)
Registration: IE Event Page
The session will be a good opportunity not only to learn how to uncap our potential through networking, but will be also a chance to put the recently acquired knowledge into practice with incoming and current IE students as well as IE graduates.
This Master Class will be lead by Steven D'Souza, an Executive Fellow and member of the Corporate Learning Group, IE Business School, Madrid. He was formerly Vice President in Global Wealth Management (Private Banking) of Merrill Lynch responsible for managing Diversity and Inclusion across the EMEA region.
In 2008 Steven published his second book 'Brilliant Networking', Pearson (Prentice Hall), which reached the no 1 business book on Amazon and was featured nationally in the Independent newspaper's 'Success at Work' series and recommended by the Telegraph and the Times.
/** * XMLToArray Generator Class * @author : MA Razzaque Rupom
, * Moderator, phpResource (LINK1http://groups.yahoo.com/group/phpresource/LINK1) * URL: LINK2http://www.rupom.infoLINK2 * @version : 1.0 * @date 06/05/2006 * Purpose : Creating Hierarchical Array from XML Data * Released : Under GPL */ class XmlToArray { var $xml=''; /** * Default Constructor * @param $xml = xml data * @return none */ function XmlToArray($xml) { $this->xml = $xml; } /** * _struct_to_array($values, &$i) * * This is adds the contents of the return xml into the array for easier processing. * Recursive, Static * * @access private * @param array $values this is the xml data in an array * @param int $i this is the current location in the array * @return Array */ function _struct_to_array($values, &$i) { $child = array(); if (isset($values[$i]['value'])) array_push($child, $values[$i]['value']); while ($i++ < count($values)) { switch ($values[$i]['type']) { case 'cdata': array_push($child, $values[$i]['value']); break; case 'complete': $name = $values[$i]['tag']; if(!empty($name)){ $child[$name]= ($values[$i]['value'])?($values[$i]['value']):''; if(isset($values[$i]['attributes'])) { $child[$name] = $values[$i]['attributes']; } } break; case 'open': $name = $values[$i]['tag']; $size = isset($child[$name]) ? sizeof($child[$name]) : 0; $attributes = ( isset($values[$i]['attributes']) ) ? $values[$i]['attributes'] : array(); $child[$name][$size] = $this->_struct_to_array($values, $i); $child[$name][$size] = array_merge($child[$name][$size], $attributes); break; case 'close': return $child; break; } } return $child; }//_struct_to_array /** * createArray($data) * * This is adds the contents of the return xml into the array for easier processing. * * @access public * @param string $data this is the string of the xml data * @return Array */ function createArray() { $xml = $this->xml; $values = array(); $index = array(); $array = array(); $parser = xml_parser_create(); xml_parser_set_option($parser, XML_OPTION_SKIP_WHITE, 1); xml_parser_set_option($parser, XML_OPTION_CASE_FOLDING, 0); xml_parse_into_struct($parser, $xml, $values, $index); xml_parser_free($parser); $i = 0; $name = $values[$i]['tag']; $array[$name] = isset($values[$i]['attributes']) ? $values[$i]['attributes'] : ''; $array[$name] = $this->_struct_to_array($values, $i); return $array; }//createArray }//XmlToArray ?>